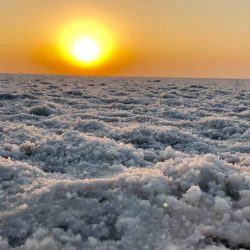 Rann Of Kutch
The Rann of Kutch covers around 26,000 square kilometres (10,000 square miles). The Great Rann of Kutch is the larger portion of the Rann. It extends east and west, with the Thar Desert to the north and the low hills of Kutch to the south. The Little Rann of Kutch lies southeast of the Great Rann, and extends southwards to the Gulf of Kutch.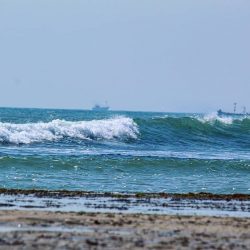 Mandvi
Mandvi is a Beach town with municipality in the Kutch district in the Indian state of Gujarat. It was once a major port of the region and summer retreat for Maharao (king) of the Kutch. The old city was enclosed in the fort wall and remains of the fort wall can still be seen. The city has a four-hundred-year-old ship building industry which is still functional and dhows, a type of wooden ship, are still made.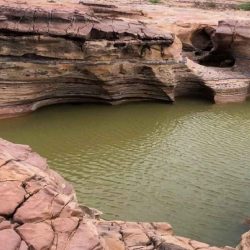 Kadiya Dhro
Kadiya Dhro is a rare wonder of Kutch. It's landscape is vivid and colourful. It has cultural, scientific and visual importance. It was recently selected by The New York Times as one of "52 Best Places to Visit in 2021". It is about 35km from Bhuj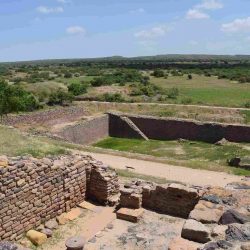 Dholavira
Located 250 km away from the Bhuj district, Rustic, beautiful and charming, Dholavira is a popular weekend gateways in Gujarat for people seeking peace and thrill. With such unique geographic location, Dholavira is a paradise on the earth.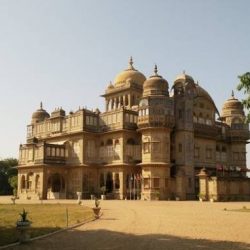 Vijaya Vilas Palace
Vijaya Vilas Palace is one of the famous all time summer palace of Jadeja Maharao of Kutch located on sea-beach of Mandvi in Kutch, Gujarat, India. The construction started in 1920 and it was completed in 1929. The palace is built with red sandstone.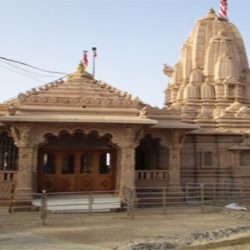 Matana No Madh
Mata no Madh is a village in Lakhpat Taluka of Kutch district. The village lies surrounded by hills on both banks of a small stream and has a temple dedicated to Ashapura Mata, the household deity of former Jadeja rulers of kutch State. The village is located about 105 km from Bhuj.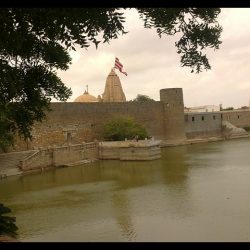 Narayan Sarovar
Narayan Sarovar or Narayansar is a village and place of pilgrimage for Hindus on the Kori Creek. It is located in Lakhpat taluka of Kutch district, Gujarat, India. The ancient Koteshwar temple lies only 4 km away.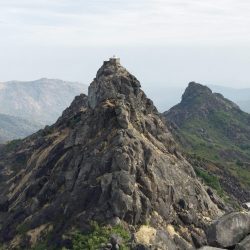 Kalo Dungar
Kalo Dungar or Black Hill is the highest point in Kutch, Gujarat, India, at 462 m (1,516 ft). It is located 97 km (60 mi) from District headquarters of Bhuj and 25 km (16 mi) from nearest town Khavda.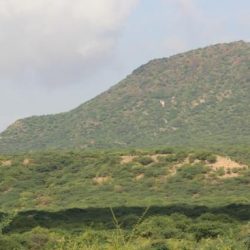 Dhinodhar Hills
Dhinodhar Hills are located near Nani Aral village, in Nakhatrana Taluka, Kutch District, Gujarat, in India. Dhinodhar Hill is a tourist and pilgrimage spot.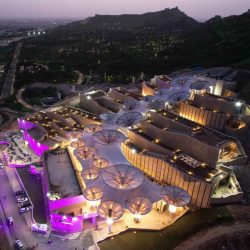 Smritivan Memorial
Smritivan Earthquake Memorial and Museum is a memorial park dedicated to the victims of 2001 Gujarat earthquake and museum on Bhujia Hill in Bhuj, Kutch. The memorial park is spread over an area of 470 acre. There are more than 13000 trees planted in the park. There are 50 check dams, a sunset point, 8 km-long pathways, 1.2 km-long internal roads, 1 MW solar power plant and parking space for 3,000 people.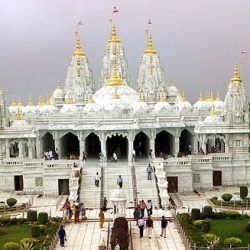 Swaminarayan Mandir
Through the inspiration of Bhagwan Shree Swaminarayan, and the power of Bhuj Saints and Bhaktos from all over the world, a magnificent temple has been constructed using traditional Vedic architectural methods, on the banks of Hamirsar Lake. Since its first brick installation ceremony on 7 May 2003, it has taken 7 years for its completion. Expanding a 35,000 sq. feet area, this Temple has 7 sky touching pinnacles. It consists of one central dome, 25 minor domes and 258 pillars.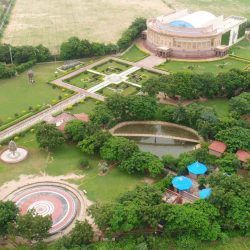 Hiralaxmi Park
Hiralaxmi Memorial Craft Park was developed with a vision to preserve, restore and promote the arts of Kutch and making them accessible to masses. There is a 4D memorial called Vande Mataram Memorial and a cafeteria. A beautiful Radha-Krishna temple and a lotus pond add to the ambience of the craft park.So all age group person can enjoy at this place.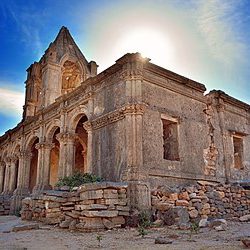 Roha Fort
The fort is located on the periphery of Roha village, in Nakhatrana Taluka of Kutch. Consequently, all the princesses sacrificed their lives and took samadhi here, consequently, the place came to be known as Sumari Roha. Roha Fort is situated about 50 kilometers from Bhuj.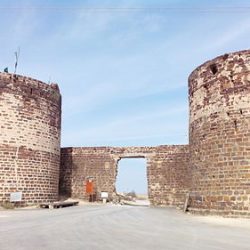 Lakhpat Fort
Historically Lakhpat has been a very important trading post connecting Gujarat to Sindh. The waters of the Sindhu river used to flow into Lakhpat and further on to Desalpar Gunthli. In historic times, Lakhpat had only one very short period of prosperity. Rice used to be cultivated there, which was the source of 800,000 Koris in annual revenue.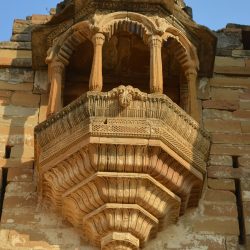 Tera Fort
Tera Fort lies eighty-five kilometres west of the town of Bhuj. It dominates the plains of Kutch from its position on the banks of Tretara (Three lakes) namely Chattasar, Sumerasar and Chatasar. Tera Fort was built by one of the Jadeja Chiefs, who was given the estate of Tera during the reign of Deshalji.